2023 "Animals" Art Competition - Call for Art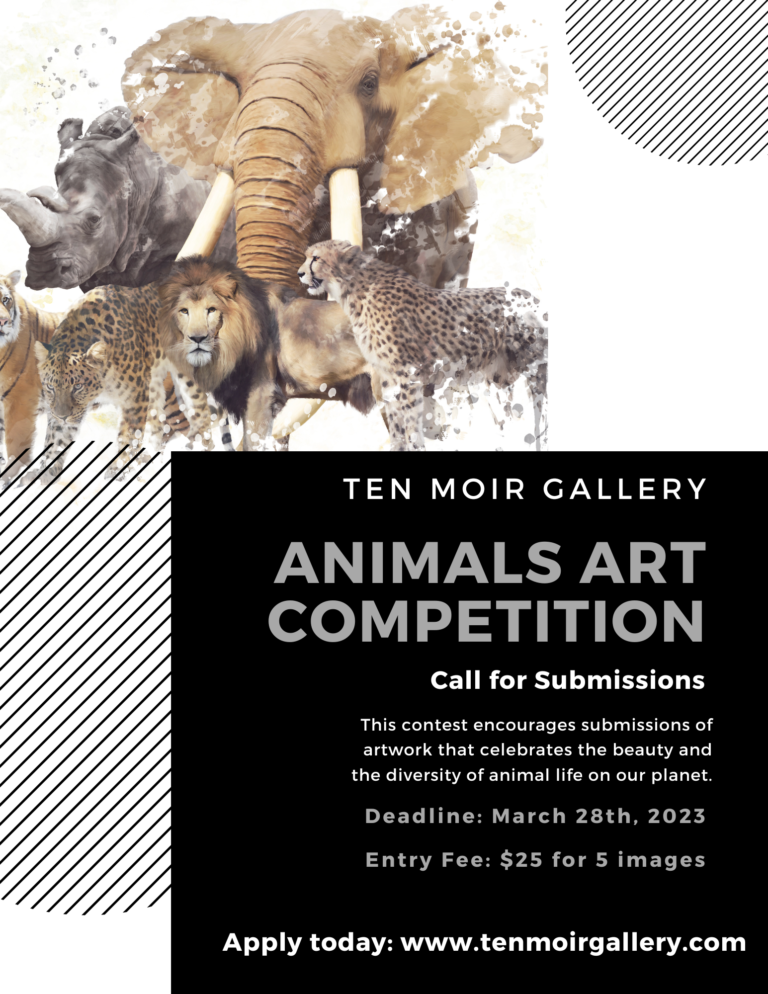 Ten Moir Gallery is excited to announce a call for art to the international "Animals" art competition! The Gallery welcomes entries from all mediums and styles, and are looking for your best artwork.
This theme invites artists to create artworks that depict living animals, organisms, mammals, birds, insects and any other animals that may also live in the wild or in captivity.
Aspiring and experienced artists are encouraged to join this competition.
Submit your entries now and let us be amazed by your creativity!
For full prospectus: Click Here